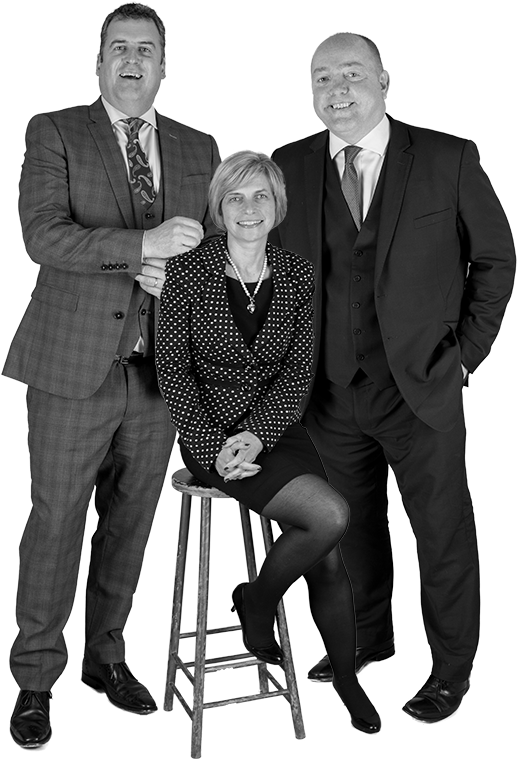 Your Problem Solved! 
At Watkins & Gunn, we ensure our outstanding legal solutions are delivered clearly, by qualified experts you can trust (and approachable people who genuinely care), with clarity on costs and in a time and manner that suits you.
We also pride ourselves in being an integral part of the local communities that we help – supporting the success of other local businesses and community groups.
Our commitment to you:
Above all, we are committed to treating our clients as we like to be treated – helping to overcome the challenges that people often face when buying legal advice:
To listen to your needs
To offer you jargon-free, first class legal solutions from proactive lawyers
To be clear on costs
To receive a fantastic service from all our staff and lawyers – every single time
To be accessible & there for you (we're open on Saturdays!)
To work with people who respect & value others
Who we are
We're proud of our rich heritage of over 100 years of providing legal solutions and access to justice in Wales and beyond. Yet we understand that clients today expect more. We constantly develop and challenge our high standards of service to impress you, rather than hiding behind dusty legal books.
We are one of the most high profile firms in South Wales, with vibrant and busy offices in Cardiff, Newport and Pontypool (where we began) and now, thanks to our commercial and business law expansion, we have an office in the City of London.
We offer a full range of legal services for individuals, including wills and probate matters, family matters, property, public and education law, personal injury and criminal law. We also have a strong Later Life team to offer you and your loved ones peace of mind pre retirement age and beyond.
Our business, commercial property and employment lawyers can fully support small to large businesses and professionals with any type of legal matter, from business and technology law to employment law, HR solutions and commercial property legal advice. Importantly, our teams are led by specialists in their field who understand what our clients need, expect and want, today and tomorrow.
Contact us today to see how we can help you or use our live chat feature!
Our people & you
Our down-to-earth, modern and realistic approach is supported by our ability to attract star quality lawyers. As well as offering you brilliant lawyers (that's a given) we are approachable, determined, compassionate, fun, strong, realistic, charitable and campaigning lawyers – unafraid to do things differently if it helps our clients.
We are closely watched by our legal peers across the country as we win client care and service innovation awards, given to us for making accessing, paying for and understanding expert legal advice just that little bit easier.
We have amazing people queuing up to work with us so that they can help you and we're very proud of that. Our next generation of lawyers shape our business and that's the way we like it.
Are you the next Watkins & Gunn star?
We're looking for people to work with us who are: